Created in 1958, the European Organisation of the Sawmill Industry (EOS) is a Brussels-based non-profit association representing the interests of the European sawmilling sector on European and International level. The primary goal of EOS is to further the interests of the European sawmilling sector and to this end, it aims to influence EU policy-making. It is the main body representing and defending the interests of the European sawmill industry towards the European Union.
The European Sawmill Industry, according to the latest available information, comprises around 35,000 enterprises which employ around 250,000 people across Europe. Most of these enterprises are microenterprises (1-9 full time employees – FTEs – according to the EU classification), while large enterprises (more than 250 FTEs) are not many but play an important role, particularly when it comes to innovation. The sector is responsible for a total production value of more than EUR 36 billion.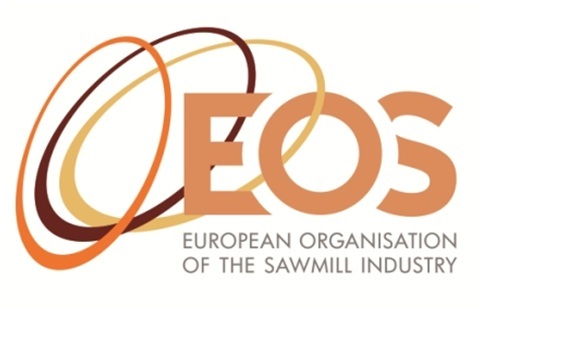 European sawmills manufacture sawn boards, timber frames, glulam, decking, flooring, joinery, fencing and several other wood products. The European sawmill industry is a traditional sector, strongly anchored to local territories. At the same time, it is also a forward-looking sector, deeply entangled in global trade dynamics. Around 25-28% of total sales of sawnwood (the chief product of sawmills) is made up by export to non-European countries. The main markets include large East Asian markets (chiefly China and Japan, but a growing share of European sawnwood is exported to other South-East Asian countries), Middle East and North Africa, and the United States.
The European sawmill industry comprises two sectors – the softwood sector, and the hardwood sector – which are characterized by different market dynamics.  The production of softwood (which is 90% of European sawnwood production) has been growing healthily over the last few decades by a pace overall similar to the general GDP growth. The softwood sector is very much connected to the performance of the construction sector and is benefiting from exports to overseas markets, engineered wood developments, consumer preferences, higher share of wood as a building material.