Welcome to the ISC 2017. On behalf of the German Timber Trade Federation (GD Holz), EOS and ETTF warmly welcome you to the wonderful city of Hamburg for the 65th International Softwood Conference 2017.
View the detailed conference brochure here or click on the icon.
The last ISC in Germany took place in Berlin in 2014 – this year we chose Hamburg as the venue for our conference.
As a cosmopolitan port city with economic power, Hamburg has a long tradition as a major centre of international trade. In Germany, the Hanseatic City of Hamburg is the "Gate to the World" and with 1.8 million inhabitants the second largest city after Berlin.
We are very pleased to welcome the guests to the 2017 ISC in the heart of foreign trade.
This year's conference will take place mainly under good economic conditions. In Germany there has been an unbroken economic recovery for 7 years. This applies in particular to the construction sector, since there is a backlog especially in residential construction in Germany. But also in other countries of the internal market and the world, the economic signs are again on the upswing – a very good prerequisite for a successful and optimistic meeting of the ISC 2017.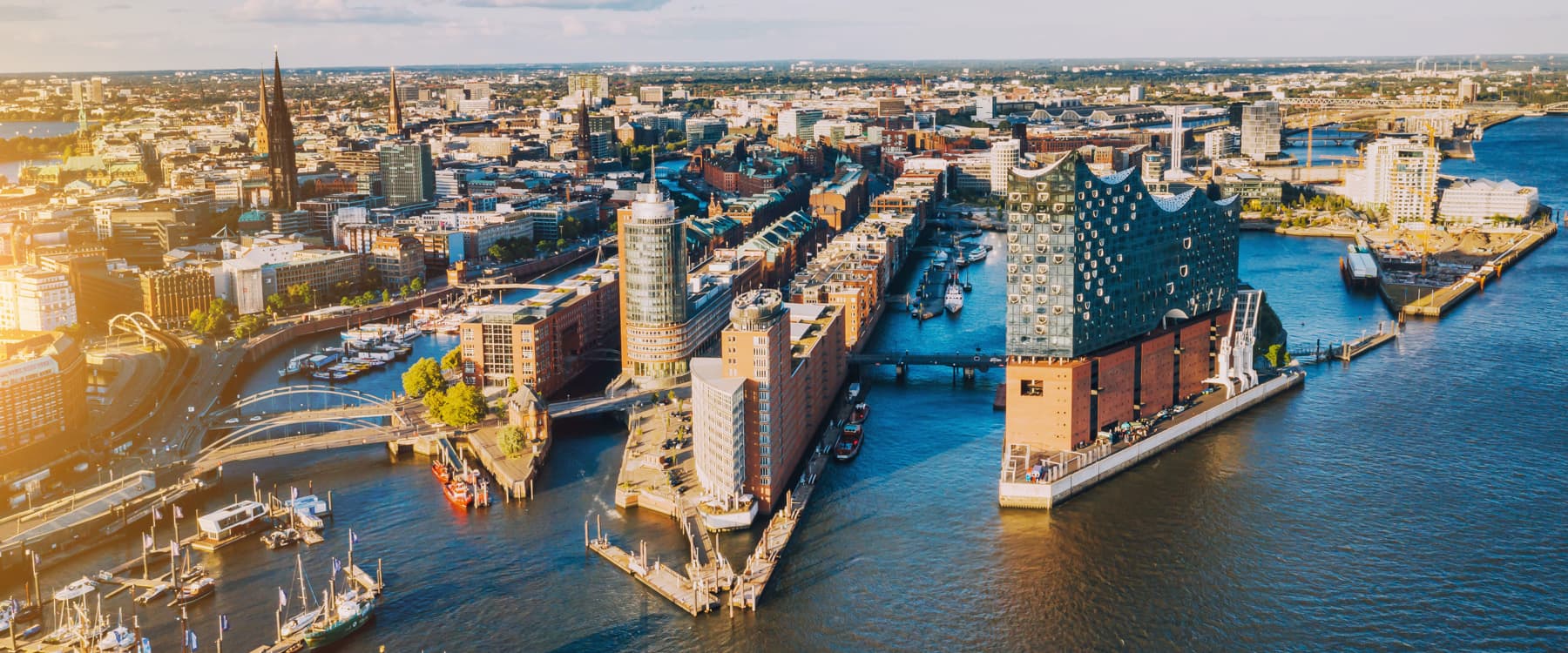 As always, outstanding representatives of supplier and demand side meet at the ISC and represent an unprecedented and international network for the global softwood markets. This is reflected in the equally demanding and exclusive conference program.
We warmly invite you to Hamburg – enjoy the flair of a cosmopolitan city and discuss with experts from all over the world about the international softwood markets and their development.
In addition to the conference, we have chosen a special venue for the gala dinner – by boat we will first make a small harbour tour and afterwards our gala evening will take place in the 2016 opened Elbphilharmonie. The Elbphilharmonie is the new landmark of Hamburg and will develop an immense radiance for the Hanseatic City.
We are looking forward to welcoming you to the ISC in Hamburg in October!